ASM Global grows Asia Pacific footprint with new Singapore regional headquarters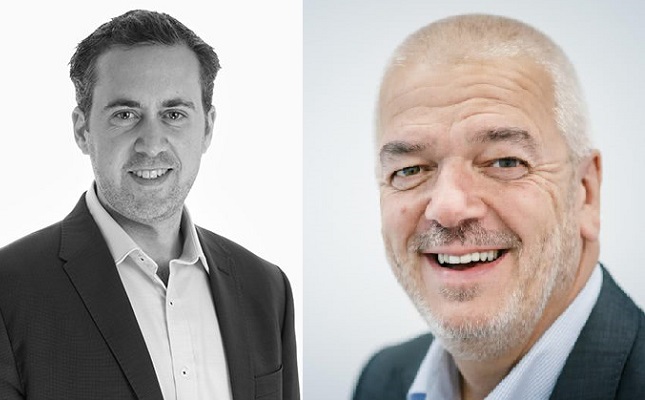 International venue management business ASM Global has announced that it is to dramatically increasing its footprint in the Asia Pacific region with creation of a new regional headquarters in Singapore and plans to grow its overall operations in the region.
Expressing confidence in the region's potential as entertainment and sport events emerge from the pandemic. ASM Global Chief Executive and President, Ron Bension advised "we believe that this part of the world is ready for a phase of robust growth, and we're investing in personnel and plans to ensure we're at the forefront of a significant growth curve."
ASM Global APAC Chairman and Chief Executive Harvey Lister AM cited ASM's under-construction Kai Tak Sports Park, which is considered the most important sports infrastructure in Hong Kong; the recently unveiled Shenzhen World Exhibition and Convention Centre, the greenest and smartest venue in the world; and six future arenas confirmed to be managed by ASM Global in the region as examples of the area's vast potential.
ASM Global Singapore will have a joint leadership team comprising two long-term industry specialists.
Paul Sergeant, OBE, a veteran 30-year venue management industry leader who has been with ASM Global for three years, most recently as Senior Vice President, will take on the role of Executive Vice President Operations while the appointment of Ed Sanderson as Executive Vice President of Venue Development, ensures understanding of the Asia business environment, with 20 years of commercial and operational experience in venues and facilities across Asia, most recently with Populous.
The two are expected to take up their roles in Singapore by the end of the year.
Commenting on the potential of the expansion, Lister noted "this is an exciting development and reinforcement of the importance of this region to our organization and the expansion of our regionally based business activities.
"Having our ASM Global APAC industry professionals like Paul and Ed on the ground will bring a wealth of local knowledge and experience to our operations."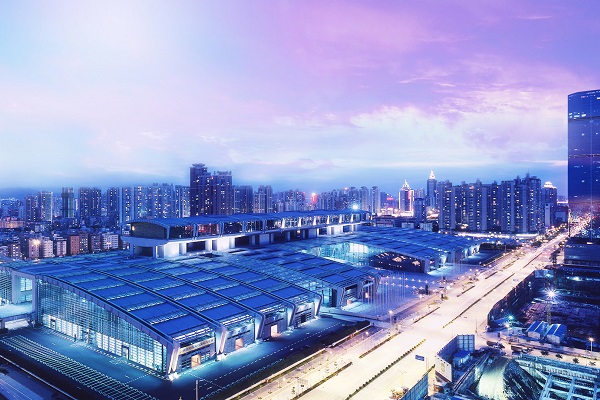 Lister said he was excited and confident about the expansion of the company into Asia and looked forward to working closely with the team on the ground on future development opportunities.
ASM Global is the world's leading producer of entertainment experiences with a venue network spanning five continents, with a portfolio of more than 325 of the world's most prestigious arenas, stadiums, convention and exhibition centres, and performing arts venues.
From its Asia Pacific headquarters in Brisbane, Australia, ASM Global operates a network of venues that includes convention and exhibition centres in Brisbane, Cairns, Darwin, Newcastle, Sydney, Bahrain (opening in 2022), Christchurch (opening 2021) and Jeddah (under development), Kuala Lumpur and Shenzhen; Suncorp Stadium in Brisbane, Kai Tak Sports Park in Hong Kong (under construction) and interests in major stadia in Sydney, Parramatta and Perth; and entertainment arenas and performance theatres in Brisbane, Cairns, Darwin, Newcastle, Perth, Sydney, Bangkok (Em Live Theatre and Bangkok Arena both opening in 2023), Dubai, Hong Kong, Kuala Lumpur, and Jeddah (under development).
Images: Ed Sanderson [left] and Paul Sergeant (top), concept for the Kai Tak Sports Park in Hong Kong (middle) and the henzhen World Exhibition and Convention Centre (below).
Related Articles
14th June 2021 - Harvey Lister recognised for a lifetime dedication to tourism and events in the Queen's Birthday Honours list
8th November 2021 - ASM Global proposes expansion of Gold Coast Convention and Exhibition Centre into entertainment precinct
21st October 2021 - ASM Global's Geoff Donaghy selected for induction into US Event Industry Council's Hall of Leaders
29th September 2021 - Te Pae Christchurch secures gold certification for sustainable operations
7th September 2021 - ASM Global appoints inaugural General Manager for Bahrain International Exhibition and Convention Centre
31st August 2021 - ASM Global appointed managing operator for two venues in Saudi Arabia
26th July 2021 - ASM Global partners with Honeywell to create smarter and safer venues
17th June 2021 - ASM Global and Ticketmaster expand international strategic partnership
1st June 2021 - ASM Global recruits for key positions at Hong Kong's Kai Tak Sports park
28th May 2021 - ASM Global to enhance venues' 5G connectivity with new partnership
14th May 2021 - ASM Global APAC appoints new General Manager at Dubai's Coca-Cola Arena
7th May 2021 - ASM Global welcomes the return of senior venue industry HR executive Rebecca Barry
17th March 2021 - Ron Bension named as President and Chief Executive of ASM Global
2nd March 2021 - ASM Global announce general manager - commercial appointment for Hong Kong Kai Tak Sports Park project
14th February 2021 - ASM Global's Harvey Lister looks to 'full revival' of live events in 2022
22nd October 2020 - Harvey Lister thanks industry following Australian Event Awards lifetime achievement award
2nd October 2020 - ASM Global to develop US$60 million multi-purpose technology arena
27th June 2020 - ASM Global releases operational plans for the reopening of its arenas, stadia, theatres and convention centres
30th April 2020 - ASM Global to launch environmental hygiene program
1st November 2019 - Shenzhen stages first edition of WTA Finals
28th October 2019 - Billboard reports strong performance by ASM Global's Australian arenas
26th October 2019 - ASM Global unveils international leadership team
8th October 2019 - ASM Global appoints new General Manager at the Newcastle Entertainment Centre
3rd October 2019 - New ASM Global expands operations in Australia
2nd November 2016 - Ed Sanderson heads to Malaysia to join Kuala Lumpur Sports City team
10th May 2016 - Paul Sergeant joins digital venue experts PMY Group