Tourism investors launch start-up incubator to catalyse transformation in global hospitality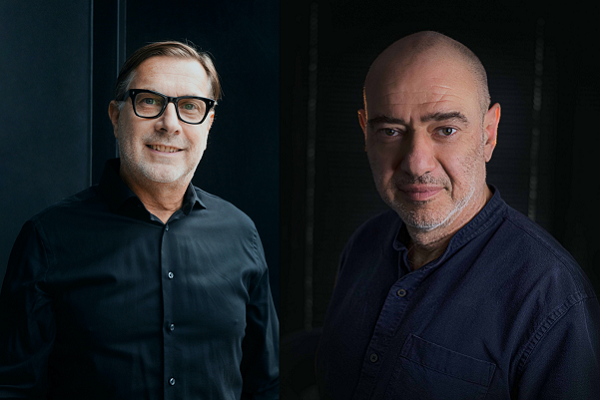 A new investment entity that aims to catalyse a global transformation in the hospitality industry has been unveiled at the recent Arabian and African Hospitality Investment Conference (AHIC) in Dubai.
Aiming to drive transformation by incubating and accelerating hospitality start-ups, KUBE Ventures, inspired and created by Michael Levie and David Keen, is bringing together some of the world's foremost entrepreneurs and disruptors in the hospitality space, each of whom shares the values of the founders and a drive to create fundamental change in the industry.
Aiming to incubate and accelerate value-driven start-ups that will collectively reimagine global hospitality, KUBE Ventures creates and partners with start-ups, leveraging two crucial entities to empower new ideas: KUBE Circle and KUBE Conscience.
KUBE Circle brings together leaders, veterans and visionaries in the hospitality industry in a club-like concept. This community forms a global think tank for knowledge sharing, education and networking. It will also be its own catalyst of start-ups.
KUBE Ventures is governed by KUBE Conscience; an appointed board to measure the values and potential of each entity. While KUBE Circle acts as the rich mind, KUBE Conscience stands as a moral gateway.
Keen and Levie chose AHIC as the forum to launch KUBE Ventures as the destination asserts its credentials as a hub for investment for value-driven start-ups across the world. In light of the pandemic, KUBE Ventures hopes to overcome hospitality's greatest challenges by fostering new entities that dare to innovate.
Levie advised "we want to give back to the hospitality industry. All of our shareholders have united with a crystal-clear purpose. We want to catalyse transformation: be it in technology, operations or human resources."
Keen added "the post-pandemic era is one of extraordinary opportunity. Our purpose is to realise our industry's potential and to bring it up to par with the world's most dynamic industries and organisations".
Click here to visit the KUBE Ventures website.
Image: KUBE Ventures founders Michael Levie (left) and David Keen.
Related Articles
6th October 2021 - Cambodian ecolodge secures Top 100 Destination Sustainability accolade
5th October 2021 - MSL Solutions acquires Australian POS business OrderMate for $7.5million
4th October 2021 - Centara Mirage Resort opens in the Middle East
2nd October 2021 - Expo 2020 Dubai now welcoming visitors to 'Connect Minds and Create the Future'
28th September 2021 - Zapid Hire App changes staff hiring process for high volume sectors
28th September 2021 - The Jumeirah Group launches guided hotel tour of Burj Al Arab Jumeirah
17th September 2021 - New WTTC report provides vital investment recommendations for tourism sector post-COVID pandemic
8th September 2021 - Humanforce offers hospitality sector a solution to help manage COVID-19 vaccination policies
10th August 2021 - Doha International Airport named best in the world
27th July 2021 - Body Concept Pilates Studios shortlisted for INDESIGN 2021 award
21st April 2021 - Far East Hospitality expansion caters for wellness and spa sectors
4th March 2021 - Study finds paper-based single-use products have significant environmental benefits
3rd February 2021 - SiteMinder reveals top 12 revenue makers for 2020 hotel bookings
30th November 2020 - Raffles Hotel Singapore introduces Adyen payment solution
27th June 2017 - Fitness First introduces athlete innovations at new Dubai club