Therabody welcomes snowboarder Scotty James as latest ambassador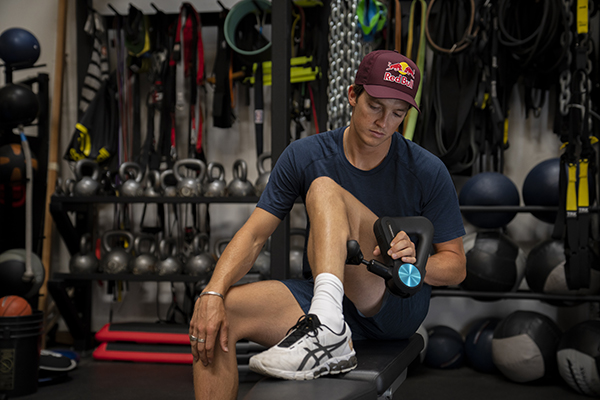 Global tech wellness brand, Therabody has welcomed Melbourne snowboarding champion and Olympic athlete Scotty James as their newest ambassador.
Therabody's family of elite athletes and sports teams include Marcus Rashford, John John Florence, Sir Mo Farah, Cristiano Ronaldo, Maria Sharapova and Paul George.
Scotty James has carved out a career as one of Australia's best snowboarders - a triple Olympian, three-time World champion, five-time X Games medalist, US Open champion and finishing the 2020 season ranked number one in the world.
Part of what he says keeps him in shape for his competitions is the use of his percussive therapy device, Theragun. James typically does a 30 minute warm-up across his hamstrings and legs before he even sets foot on the snow, as well as using Therabody's devices as a key part of his recovery program.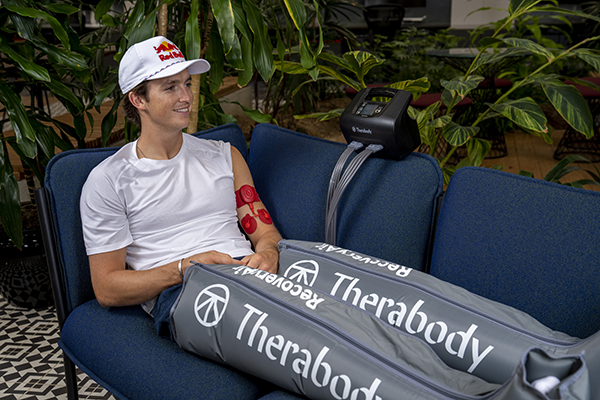 Therabody devices are relied on by professional athletes and fitness enthusiasts for training, recovery, and injury prevention, and are also used by medical professionals and consumers for treatment of pain, injuries and ailments including chronic pain, neck and back pain, and MS.
Therabody is the Official Recovery Partner to premiere sports leagues such as AC Milan, Manchester City, Arsenal, Real Madrid and Paris Saint-Germain. In Australia, Therabody is leading the way in professional recovery integration, making its technology and product line accessible to players and coaches in the NRL and AFL as Official Recovery Partner.
Related Articles
11th October 2021 - Therabody launches new compression technology for athletes  
3rd June 2021 - Partnership announced between Therabody and Cristiano Ronaldo
17th April 2021 - Therabody announced as AFL's Official Recovery Partner
12th April 2021 - NRL and Therabody partner to improve player recovery
12th March 2021 - Red Bull Racing partners with Therabody to support team's recovery and performance