MKTG reveal 2021 Frontier survey findings on sport and entertainment sponsorship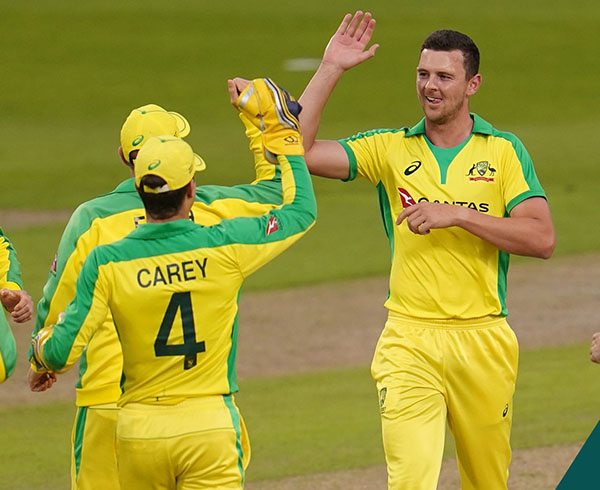 MKTG Sports + Entertainment, part of dentsu Sports International, has today released the results of its global 2021 Frontier survey which reveals insights on the state of sponsorship in the sports and entertainment industries.
The survey was sent in May 2021 and completed by over 600 industry professionals around the globe. The respondents were a mix of brands, rights holders, and agencies working across sport, music, and entertainment, arts and culture, and CSRs and charities.
For the last six years, MKTG has run the Frontier study to gather insights on the state of sponsorship in the sports and entertainment industries. Through Frontier, MKTG can monitor, measure and understand the marketplace and identify relevant trends and developments. The findings not only assist the MKTG team in delivering powerful sponsorship solutions to current and future clients but as a benefit to the industry at large.
The key findings from MKTG's Frontier 2021 that are prevalent in the Australian market:
CREATING CONNECTION is key
Brands, teams, and codes are laser-focused on creating connections with fans – through team memberships, innovative promotions, and providing the best product on and off the field.
Brands expressly have acknowledged that they can't always be everything to everyone. There is a requirement to reach specified targeted audiences by making fewer assets work harder to ensure efficiency and impact.
AGILITY AND FLEXIBILITY is now mandatory
Australia was quick to deal with the pandemic and took a hard stance early in 2020. Rightsholders were immediately challenged with continuing the season and delivering for media partners, sponsors, and fans and were very successful at it compared to global properties.
Therefore, while brands are not shying away from sponsorship opportunities and continue to create interconnected partnership portfolios, they need to make sure that they are putting solid scenario planning in place. Flexibility from rights holders on assets is becoming standard practice, and the innovation of digital events combined with physical events brings a here-to-stay hybrid approach.
DATA IS ABUNDANT – do we know what to do with it?
The importance of knowing the 'Why' is growing as partnerships become more and more results-led. Data is essential to keep the partnership engine running, with digital data becoming the norm - but with so much available, it is becoming challenging to match the metrics to the objectives.
PURPOSE in partnerships has longevity
Fans and consumers have turned to sport throughout the pandemic to feel inspired and motivated at a time when we're constantly faced with an uncertain future.
The last year has confirmed how sponsorships are the right channel to connect with fans and deliver meaningful brand actions alongside other key benefits.
While the sports and entertainment industry faced much uncertainty across 2020 and into 2021, the agility and ingenuity of rights holders, teams, and brands have allowed for a quick recovery. Even with current outbreaks, the leagues have mastered being agile and flexible, ensuring all scheduled local games have gone ahead in 2021.
The pandemic has also opened new opportunities, with the industry looking at innovative creative or digital solutions, whether content solutions using rights and benefits to the introduction of cryptocurrencies or NFTs. The biggest challenges can lead to the most significant opportunities. The sports and entertainment industry is at the forefront of identifying these solutions and will continue moving forward.
For more information and a copy of this free report contact Dom Down
Image: Courtesy Cricket Australia. MKTG is a major commercial partner of Cricket Australia along with the Australian Football League, Football Australia and the Victoria Racing Club, and works with many of Australia's most powerful brands, including Mondelez, Jaguar Land Rover, DoorDash, Carlton United Brewery, and MLC. Its business offering includes commercial rights acquisition and management, sponsorship consulting and management, research and insights, brand experiences, VIP and corporate hospitality, events management, and in-stadium production.
Related Articles
29th June 2021 - MKTG partners with LetsPlay.Live to expand esport commercial opportunities in Australia
28th April 2021 - MKTG Sport + Entertainment Sponsorship Survey now live online
28th January 2021 - MKTG partners with World Surf League Australia
18th January 2021 - MKTG announces senior leadership developments for Australia
13th October 2020 - MKTG partnership with Seedooh innovates Australia's stadium advertising
31st August 2018 - MKTG expands relationship with Melbourne's Docklands Stadium: