Fitness First launches customisable gym plan for Asian members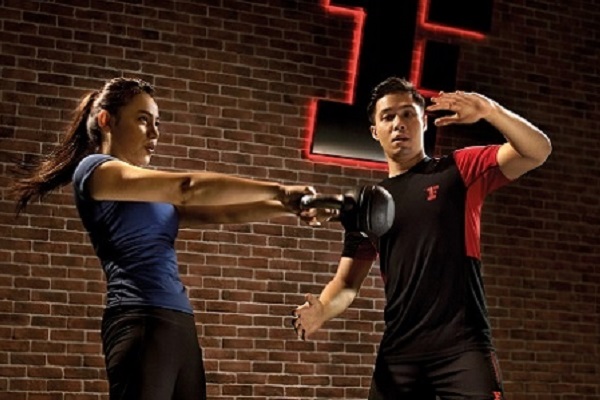 Taking account of the changing ways in which people are exercising, Fitness First has introduced what it calls a "game-changing, flexible gym plan" for its members across South East Asia.
Designed to cater to the shifting health and fitness needs of its members, the customisable MyFit plan takes into account the hybrid, outdoor and home-based exercise activities undertaken by members by giving them the flexibility to customize their gym plans according to their needs and usage.
Aiming to keep its members engaged, MyFit allows members the flexibility to choose a gym near to either their homes or workplace, single or multi-club access, as well as a wide variety of opt-in or out classes.
Introducing the program, Mark Ellis, Country Manager for the Evolution Wellness-owned Fitness First Philippines, explains "MyFit comes at a time when personalisation and customisation has become the norm rather than the exception in so many aspects of our lives.
"We recognise that consumers today are extremely savvy and know what they want from their gym membership, so with this element of flexibility, we're making it easier for people to access Fitness First's class-leading facilities, and opt to add on more clubs to access, types of group fitness experiences, as well as services such as personal training or towel service.
"While an all-inclusive Fitness First Platinum membership definitely delivers more value, we understand that this may not be what some consumers are looking for when they're considering signing up for a gym.
"Through MyFit, we want to encourage those who see cost as a barrier to accessing high quality fitness facilities and expertise to change their perception, and start living their best lives through fitness."
Fitness First's 12-club network in the Philippines offers a range of facilities with sauna and steam rooms, changing rooms with showers and electronically secured lockers as well as proprietary Signature programs, created by Fitness First and available only at Fitness First clubs.
These include: BOOM, a music inspired, high intensity boxing cardio workout; Flow Yoga; Freestyle Group Training HIIT; Pro 45 cycling classes and the Burn workout along with Zumba and popular Les Mills programs such as BodyCombat, BodyAttack, BodyPump, and RPM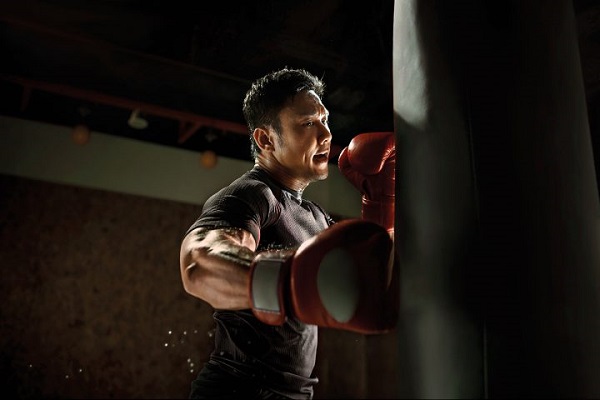 In Singapore, Fitness First's introduction of MyFit is seen as a way of countering the drop it has experienced in people returning to clubs.
Noting that the group has seen a drop in check-ins to its clubs in the central business district, while witnessing an increase in some of its clubs in the suburbs, Anil Chugani, Managing Director at Fitness First Singapore, is aware that many of the gym's members have developed new workout routines at home, through online workouts or at the park.
Speaking to Singapore's The Drum website, Chugani advised "MyFit also enables members to tailor their fitness and regime based on their personal fitness goals and needs.
"We … officially introduced the MyFit plan at all the clubs island-wide in December, to cater to the increased demand for clubs situated in the heartlands due to work-from-home arrangements since April 2020.
"The numbers have been highly encouraging, and the percentage of new signups who chose a MyFit plan increased from 10% in October to 38% in December."
Chugani predicts gym operators will transform their traditional business model to a hybrid one post-pandemic, with a greater emphasis on hygiene, wellness and technology.
He also sees that fitness should also become more accessible and flexible, adding "we continue to see demand for our Fitness At Home series (while our) online content will run alongside our club operations and continue to help those who are unable to access the gym to stay active from wherever they are."
With Fitness First to work with MyZone, Chugani went on to say "we also foresee that wearables and fitness tech will play a big role in shaping the fitness industry in the near future. Consumers are becoming more aware of the relationship between their health, fitness level and consumption habits, and there's a rise in demand for more data and information on health, as well as personalisation in data.
"Wearables and fitness tech will allow our members to take greater control of their health by providing access to information and statistics on their workouts and habits, allowing them to identify gaps in their routines and work towards better workouts."
Image credits Fitness First Asia.
Related Articles
10th March 2021 - FIBO China set to be staged as hybrid event with world's first post-COVID on-site fitness show
9th March 2021 - New fitness and lifestyle shows look to exploit post-COVID market opportunities
26th February 2021 - International webinar sees industry experts outline role of technology in fitness' future
19th February 2021 - Les Mills Asia Pacific and Myzone partner to offer integrated solution to boost exerciser engagement 
17th February 2021 - Japan's fitness industry faces up to post-Coronavirus lockdown challenge
11th February 2021 - International fitness bodies launch leadership initiatives
10th February 2021 - Evolution Wellness to launch boutique FIRE Fitness brand in Australian market
8th February 2021 - Myzone shares strategies for gym owners to push their clubs above the competition
29th January 2021 - White paper identifies role of technology in driving post COVID fitness operations
27th January 2021 - Evolution Wellness collaborates with Wexer to deliver Virtual Studio
26th January 2021 - Singapore's ExPRO conference to return as face-to-face and live-stream-virtual event
21st January 2021 - New research shows Barre classes to be world's most-searched fitness class trend
6th January 2021 - Les Mills Asia Pacific appoints Nick Aspinall to new partnerships role
29th December 2020 - Hong Kong gym owners fearful of ongoing closures into 2021
20th December 2020 - New Singapore Fitness Alliance aims to improve and promote the industry
22nd November 2020 - IHRSA survey highlights users' sentiments on the essential role of fitness clubs
7th April 2020 - Two-thirds of the world's fitness clubs are currently closed
1st February 2020 - Fitness First Singapore advises that claims of club closures due to Coronavirus are 'bogus'
16th September 2019 - Evolution Wellness expands in fast growing south east Asian fitness market
6th May 2019 - Anytime Fitness opens 100th club in The Philippines
7th September 2017 - Evolution Wellness completes first Celebrity Fitness rebrand under Fitness First Asia banner
7th June 2017 - Fitness First launches indoor triathlon training ground in the Philippines
23rd February 2017 - Asian fitness club merger sees creation of Evolution Wellness
3rd June 2014 - Fitness First to expand Philippines presence