World's Largest Swimming Lesson to return in June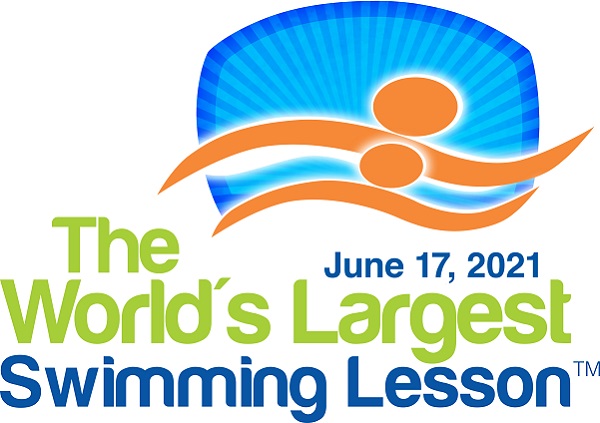 The organisers of the World's Largest Swimming Lesson™ (WLSL) has advised that the global platform to promote the importance of teaching children to swim will return on 17th June 2021.
Now in its 12th year, WLSL serves as a crucial platform for the aquatics industry to build awareness of swimming lessons and with months of learn-to-swim programs having been lost in 2020, the need to provide children with access to formal swimming lessons this year is more important than ever.
Rick Root, President of the World Waterpark Association, WLSL's founding organisation, advised "a dire consequence of the pool closures created by the 2020 pandemic is that millions of children did not have the chance to begin swimming lessons as they normally would."
As waterparks, aquatic centres, swim schools and other aquatic venues return to a more normal operating schedule in 2021, TEAM WLSL™ is unveiling a new #21in21 campaign to encourage host locations of all sizes to get back on deck for the annual WLSL event.
Whether facilities are able to host just 21 swimmers and their parents due to social distancing protocols or 2,100 because the whole community is in full-swing, organisers are encouraging as many locations as possible to participate in this year's program.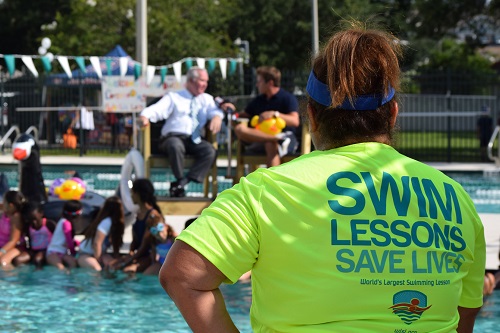 Root added "over the last 11 years of hosting the WLSL event, we've learned we can make a real difference in our communities if we all work together.
"By committing to the #21in21 campaign, we can get kids and families back on track to being water aware by participating in life-saving swim lessons."
Aquatic facilities and trainers in the local community are encouraged to help parents connect the dots between learning to swim and staying safer in and around the water.
This year's WLSL event will take place over the course of 24 hours at host locations that are able to reopen on Thursday 17th June 2021.
Since its inception, more than 320,000 children and adults have participated in lifesaving WLSL lessons, generating more than 2 billion media impressions about the vital importance of learning to swim.
Registration for host locations opens on 1st April 2021 at www.WLSL.org
Related Articles
25th January 2021 - Surf Life Saving Australia warns drowning deaths more likely on public holidays
30th December 2020 - ARI NSW issues statement on child safety in aquatics and learn to swim
29th December 2020 - Raging Waters Sydney uses Blacktown Council aquatic facility for lifeguard training
21st December 2020 - Staff shortages see closure of Cowra Aquatic Centre
23rd November 2020 - Royal Life Saving's latest Keep Watch campaign highlights tragic drowning toll among children aged under 12 months
30th September 2020 - CQU researcher seeks input with study into drowning prevention strategies
16th November 2020 - Swim Safer Week aims to reverse decline in swimming lesson enrolments
6th October 2020 - Royal Life Saving concerned over significant fall in swimming lesson enrolments
24th September 2020 - Learn2Swim Week sees swim schools offer free lessons for children under five
23rd September 2020 - Paul Sadler Swimland concerned that limited access to swimming lessons increases drowning risks for children
21st September 2020 - Christchurch City Council encourages children's swimming lessons ahead of summer
11th August 2020 - Swim Logan project looks to provide life-saving swimming lessons
9th July 2020 - Carlile Swimming prepares for re-opening of children's lessons as of 20th July
9th June 2020 - Western Australian children return to swimming lessons
14th April 2020 - Organisers announce new date options for 2020 World's Largest Swimming Lesson
27th February 2020 - Registrations open for eleventh annual World's Largest Swimming Lesson
20th February 2019 - World's Largest Swimming Lesson set to mark 10th anniversary
16th January 2019 - Parents urged to enrol children in vital Swim and Survive lessons
30th November 2018 - ASSA launches Australia's most inclusive swimming lesson
17th July 2018 - New Swimming WA facility looks to aid progression from swimming lessons to clubs
8th July 2018 - 2018 World's Largest Swimming Lesson involves more than 700 waterparks, pools and swim schools
25th June 2018 - Laurie Lawrence introduces Olympian's child to swimming lessons in Adelaide
10th January 2018 - Countdown to 2018 World's Largest Swimming Lesson
6th July 2017 - Tens of thousands join in the World's Largest Swimming Lesson
22nd June 2017 - World's Largest Swimming Lesson promotes water safety skills
7th April 2017 - Chinese Government agrees international partnership to cope with demand for swimming lessons
2nd April 2008 - Drowning biggest killer of Asian children