Vimeo and Tessitura partner to provide video promotion for arts and culture organisations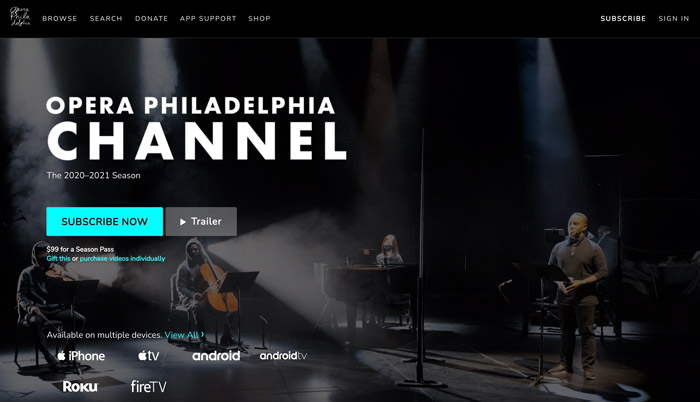 Leading video solution Vimeo has today announced a strategic partnership with Tessitura, the premier enterprise CRM system for cultural, educational, and performing arts organisations - unlocking access to Vimeo's over-the-top (OTT) video capabilities directly through the Tessitura platform.
As the Coronavirus pandemic continues to redefine how consumers and businesses of all kinds interact, Vimeo has seen increased demand from arts and cultural entities looking to adapt their strategies with video. In 2020, Vimeo scaled its platform to over 200 million users from around the world, including more than 3,500 enterprise customers. Vimeo is now expanding its global footprint to serve Tessitura's 700+ members - the New York Philharmonic, the Royal Shakespeare Company, the Santa Fe Symphony, and more - with powerful, easy to use video tools.
The new integration syncs Vimeo OTT and Tessitura's platform so shared customers can easily grant their audiences access to gated video performances, concerts, and educational programming. Tessitura members without a Vimeo account have the ability to upgrade to Vimeo's OTT service, where they can build a branded subscription service across devices, stream live and on-demand performances to global viewers, monetize content, and manage video libraries from one secure hub.
Screenshot showing a photo of four musicians in pools of light, and over it, the words 'Opera Philadelphia Channel' and buttons reading 'Subscribe now' and 'Trailer.'
Andrew Recinos, Tessitura's President and Chief Executive, today advised "we are thrilled to partner with Vimeo to connect their industry-leading video tools to our member organisations.
"By integrating Vimeo's powerful streaming capabilities into the centralized Tessitura customer relationship platform, we are providing a seamless digital journey for audiences and cultural organisations around the world."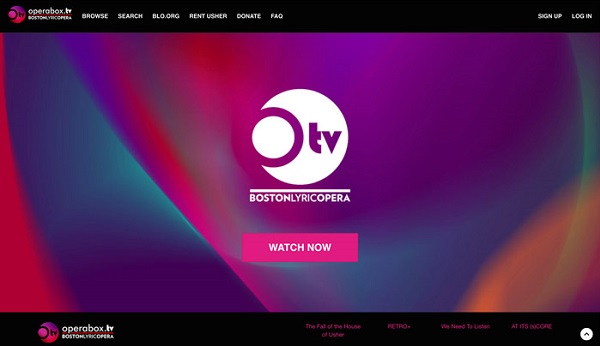 Marina Abel, Head of Individual Giving & Digital Development at the Orchestra of the Age of Enlightenment, noted "as ever, Tessitura is at the forefront of developing the technology that its clients need.
"To be able to integrate our new Vimeo OTT platform with Tessitura's payment pathway is a huge step for us and one that will enhance our digital offering for our audiences around the world."
Vimeo Senior Vic President of Business Development, Richard Bloom added "the power of video is here to stay.
"For the arts, it's not only the best way to transform an in-person event to an engaging online experience, but video brings local performances to a global scale with audiences that are exponentially larger.
"We're thrilled to bring the power and utility of Vimeo OTT to Tessitura's large and growing community, so their members can seamlessly use video to drive donations and sales, boost engagement, and, most importantly, adapt to our digital-first world."
For more information go to vimeo.com/ott/partners-tessitura
Related Articles
22nd February 2021 - Live Performance Australia calls for targeted JobSaver action to prevent further collapse of the arts and entertainment industry
21st February 2021 - Cinema owner to run against Federal Arts Minister at next election
3rd February 2021 - Opera Australia leads performing arts industry in COVIDSafe performance practices
1st February 2021 - NIDA and TDC reflect on theatre in the age of video
21st December 2020 - Queensland Performing Arts Centre selects SWIFTPOS to modernise guest experience platform
16th December 2020 - New advisory group aims to strengthen performing arts touring network
24th October 2020 - True Tickets and Tessitura partnership aims to deliver secure contactless ticketing to performing arts venues worldwide
27th August 2020 - Tessitura Network advises on leadership transition at end of 2020
14th August 2020 - Popularity of virtual and hybrid events sees Eventbrite partner with Vimeo and launch new Zoom App
19th April 2020 - Video showcases Auckland to the world during COVID-19 lockdown
2nd April 2020 - Google Arts and Culture offers virtual tours of museums and galleries during Coronavirus closures
19th March 2020 - PAC Australia highlight Coronavirus threat to ongoing viability of performing arts centres
29th March 2019 - Tessitura Network announces Asia Pacific management team changes