True Tickets and Tessitura partnership aims to deliver secure contactless ticketing to performing arts venues worldwide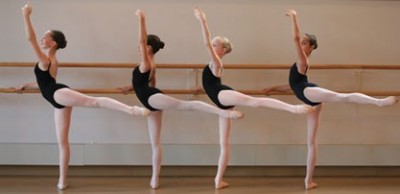 Blockchain ticketing service True Tickets and enterprise CRM system Tessitura have announced a partnership that aims to assist organisations in the arts with their COVID-19 reopening plans through the provision of enhanced, secure, contactless ticketing.
Working with the more than 700 not-for-profit arts and cultural institutions (including 58 in Australia and New Zealand) that make up the Tessitura community, the True Tickets partnership will allow venues to implement new health and safety measures as they prepare to reopen backed by contactless digital ticketing that will enable venues to remotely issue tickets, minimise interactions between staff and patrons, and open lines of communication if events need to be rescheduled.
The agreement will see Tessitura's CRM system - that powers fundraising, memberships, ticketing, and marketing for museums, performing arts organisations, and other cultural, and attraction-based entities offer an additional capability whereby clients will have the ability to increase their control of ticketing from the secondary market.
It will also help clients to analyse individual patron behaviour, as well as support them to take steps to reopen safely following COVID-19 shutdowns.
Advising that participating venues will know exactly who is attending their shows, resulting in a better, safer experience for everyone, Tessitura Network Chief Executive and co-founder, Jack Rubin advised "True Tickets addresses some of the most persistent challenges facing performing arts venues, as well as some of the newest. Tessitura has built-in mobile ticketing options, but we recognised that True Tickets' Blockchain capabilities enhance those capabilities and provide our member organisations with more options for exceptional customer service.
"Prior to the pandemic, True Tickets' value in improving how theatres can better connect with their patrons was clear. Now the benefit is even greater as venues look for opportunities to safely reopen in the future and ensure that they know who is entering their venues."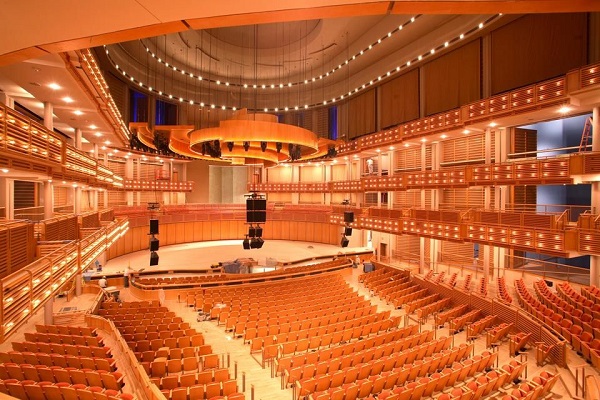 The partnership will see True Tickets integrated with the Tessitura platform, allowing venues to take advantage of contactless digital ticketing, enabled by the IBM Blockchain, without needing to overhaul their current ticketing system. Venues will also gain more control over their tickets, from managing secondary markets and eliminating fraud to gaining better visibility over who uses each ticket.
Matt Zarracina, founder and Chief Executive of True Tickets, noted "Tessitura is the market leader in not-for-profit arts ticketing, and this partnership will only cement that status. Theatres and other venues have a lot to deal with as they plan to reopen, but ticketing doesn't need to be another headache. Our goal is to help our partners quickly and effectively adapt their ticketing for a post-COVID world so they can focus on their other reopening needs."
The partnership is the result of a two-year collaborative effort, growing from a relationship with a Tessitura member venue, the Adrienne Arsht Center for the Performing Arts of Miami-Dade County in the US state of Florida.
Nicole Keating, Assistant Vice-President, Business Intelligence at the Arsht Center, added "while our work with True Tickets began as an initiative to keep tickets in the hands of our community and out of the hands of brokers, their mobile ticketing solution is, now more than ever, a critical component of our safety protocols.
"The True Tickets service will also support ticket forwarding, allowing us to communicate with all guests about event changes and other updates. Ticketing can make the difference between a memorable experience and a disappointing one. The partnership with True Tickets is a major step forward in continuing our tradition of connecting our community through the live performing arts."
With True Tickets having initially focused on preventing touting and other issues in the secondary markets for tickets. Through the platform, venues can track how digital tickets are transacted, eliminate fraud, and gain better visibility of who uses each ticket to manage patrons' experience more effectively.
Click here to contact the Tessitura Network via their entry in the Australasian Leisure Management Supplier Directory.
Lower image: The Adrienne Arsht Center for the Performing Arts, Florida, USA.
Related Articles
27th August 2020 - Tessitura Network advises on leadership transition at end of 2020
10th August 2020 - Live Performance Australia releases comprehensive COVIDSafe guidelines
3rd August 2020 - Australian Major Performing Arts Group to make way for new unified advocacy body
25th June 2020 - Arts and entertainment funding package welcomed by Live performance industry
18th May 2020 - 85% of patrons look to return to arts and culture events, but not yet
4th May 2020 - Theatre impresario Sir Cameron Mackintosh says West End and Broadway shows will be 'last to go back'
19th March 2020 - PAC Australia highlight Coronavirus threat to ongoing viability of performing arts centres
7th February 2020 - New Zealand performing arts, recreation and sport sectors generate $6.2 billion in economic activity
11th October 2019 - Australia's Cultural Ministers agree to new framework for the performing arts
29th March 2019 - Tessitura Network announces Asia Pacific management team changes
16th October 2018 - Consultation suggests closer scrutiny of Major Performing Arts Framework funding
15th October 2018 - Australian Cultural Ministers release consultation on future Major Performing Arts funding