Time Out's inaugural global travel survey reveals a 'Fusion Trip' trend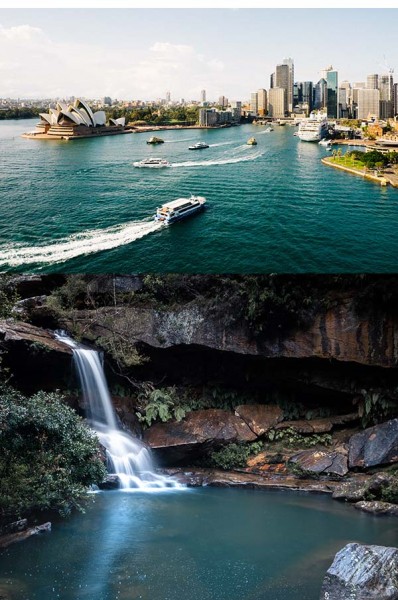 Media and hospitality brand, Time Out, has debuted its first global travel survey that reveals travellers are in search of a fusion of city and nature for their future trips. This emerging trend was revealed from having polled more than 21,000 people.
The survey indicates that s fifth of respondents (19%) want to travel to both city and nature destinations this year. This has led Time Out editors worldwide to agree that when travel eventually resumes, there will be a greater pull toward two-part city and nature travel experiences.
This 'fusion trip' trend will see tourists exploring city neighbourhoods and their food and drink scenes, while discovering less-crowded culture spots and attractions. Following a few days of city exploration, travellers will venture out to find nearby nature trails, wide-open spaces and other outdoor activities.
Despite the pandemic emptying city centres in 2020, the survey reveals that just as many travellers are craving the culture and diversity of city holidays (41%) in 2021 as are planning nature and countryside escapes (42%). More people will be looking to travel with partners (16%) and family (14%) than friends (10%), with the majority (67%) saying they will travel by plane.
Time Out International Editor, James Manning notes "It's been a hard year for city life and for travel, so it's incredibly heartening to see our Time Out Travel Survey identifying a huge interest in city breaks for 2021. We believe that cities will bounce back more quickly than anyone expects, given the huge pent-up demand for food, drink, culture and nightlife.
"Nevertheless, we're expecting the surge in nature travel to continue too, with many people still preferring outdoor activities. The 'fusion trip' combines the best of both worlds: the vibe of the city, with a wave of travellers discovering the new urban phenomena emerging from the global shutdown, plus the relaxation (and built-in social distance) of a nature trip."
Image top above Sydney Credit: Dan Freeman on Unsplash and below Kuringgai chase Credit: Daniel Tran on Unsplash
Related Articles
25th February 2021 - New company launched to develop mountain tourism in Saudi Arabia's Asir region
25th February 2021 - Sunshine Coast sub-regions launch tourism marketing campaigns
23rd February 2021 - AFTA spotlights the need for JobKeeper extension for the tourism industry
23rd February 2021 - Hervey Bay Tourism given a boost with new Jetstar flights
18th February 2021 - Australia's $45 billion export tourism Industry at risk without JobKeeper replacement
17th February 2021 - VTIC fear loss of jobs in Victoria tourism and events without further support
13th February 2021 - New Zealand Tourism Minister says industry 'shouldn't expect more Government support'
11th February 2021 - Tourism Australia launches new campaign to boost business events across Australia
4th February 2021 - Visit Sunshine Coast and Tourism Noosa partner in launching new tourism campaign
3rd February 2021 - Ecotourism Australia highlights ending JobKeeper will see many businesses suffer
2nd February 2021 - Tasmanian Government helps tourism attractions with insurance contributions
1st February 2021 - Without JobKeeper Australian tourism businesses face 'annihilation'
1st February 2021 - Queensland tourism industry anticipates Easter boost from Sydney visitors 
31st January 2021 - Sunshine Coast MP promotes SEA LIFE Sunshine Coast tourism attraction
30th January 2021 - Australian tourism industry unites to call for post-March Federal Government business support
26th January 2021 - Report asks if Australian tourism industry can be insured?
19th January 2021 - Tourism Australia Managing Director predicts top global travel trends for 2021
29th December 2020 - Preparing for a tourism revival in 2021
17th December 2020 - WTTC releases major new guidelines for Inclusion and Diversity to aid tourism sector
14th December 2020 - Ecotourism Australia reviews 2020 Global Eco Asia-Pacific Tourism Conference