New partnership combines leading nutrition education and personal training software for fitness professionals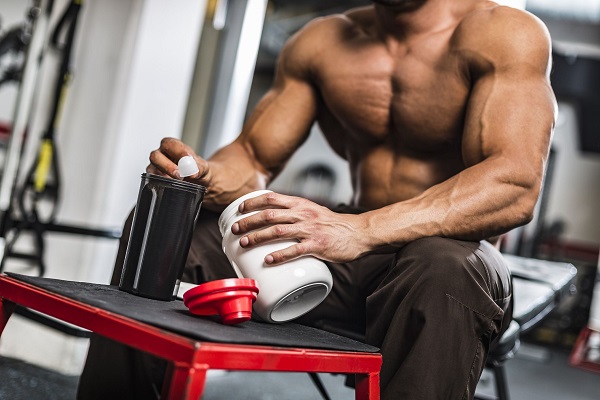 Precision Nutrition - the world's largest online nutrition and healthy lifestyle coaching and certification company - and Xplor Technologies - the newly branded global platform integrating software, payments and commerce-enabling solutions for fitness businesses - have announced a new exclusive partnership that aims to provide fitness professionals around the world with a differentiated offering that combines both nutrition and movement, accelerating the achievement of their clients' health and wellness goals.
The new arrangement will provide both communities with previously unpublished product offers including special discounts and unique access to Precision Nutrition's education and technology products, including their Level 1 Nutrition Certification, Level 2 Master Certification, and ProCoach software as well as Xplor's expansive network of Boutique Wellness technology products. The two companies will also create a content series that will help fitness professionals incorporate more nutrition focus into their movement programming and similarly nutrition coaches with more options to coach movement.
Starting with Xplor's online coaching software TrueCoach, and then expanding across Xplor's boutique wellness software portfolio, the new partnership will allow fitness professionals to differentiate their services, by offering a combination of nutrition and fitness programs to their clients.
Precision Nutrition's L1 Nutrition Certification provides fitness coaches with the quality education and credentials needed to add nutrition coaching to their services. With over 150,000 coaches across 140 countries using the curriculum, Precision Nutrition's partnership with Xplor will enable fitness professionals to deliver leading nutrition content alongside personalised fitness programming with the intent of improving client results and retention.
With the recent surge in demand for at-home and remote workouts due to gym closures during COVID-19, both companies have helped fitness professionals across the globe shift their businesses remotely. Xplor's TrueCoach software has supported the automation of administrative tasks like workout tracking, payments, and client engagement while Precision Nutrition's L1 Nutrition Certification has provided the ability to diversify a coach's services and revenue stream to go beyond just fitness with nutrition coaching.
Marc Zionts, Executive Chairman at Precision Nutrition advised "with wellness top of mind for so many following the pandemic, nutrition has emerged as a key requirement for clients and a compelling new income opportunity for fitness professionals.
"Together with Xplor, we will help fitness professionals at all stages of their careers to focus on meaningful growth, through access to leading educational resources alongside intuitive software to help them spend less time on administration."
Christina Hamilton, Xplor's Chief Executive - Boutique Wellness, added "combining Xplor's world-class software with Precision Nutrition's science-backed nutrition and behaviour change curriculum, will help fitness professionals all over the world deliver a more engaging, personalized workout experience to their clients. Offering nutrition coaching alongside fitness services is the next way for fitness professionals to differentiate themselves, and cultivate new clients to grow their business at scale."
Xplor Technologies has been created by US-based Advent International merging its portfolio companies Clearent and TSG to form a global platform integrating software, payments and commerce-enabling solutions.
Related Articles
25th March 2021 - Fitness Industry Technology Summit offers COVID Guarantee
25th March 2021 - Gold Coast secures Australian Sports Tech Conference
16th March 2021 - Global consultants Deloitte share media and technology predictions
1st March 2021 - Transaction Services Group to be merged with US-based payment solutions provider Clearent
11th February 2021 - TSG launches PerfectMind business management platform
8th December 2020 - Fitness and Lifestyle Group announces exclusive deal with Transaction Services Group for its Fitness First, Zap, Goodlife and Jetts NZ brands
8th October 2020 - Queensland personal training studio owner uses nutrition plan to aid clients
11th September 2019 - IRONMAN Oceania agrees Pure Sports Nutrition partnership
18th July 2019 - Singapore medical conference focuses on exercise and nutrition as alternatives to medication
29th June 2019 - Advent International to acquire majority stake in Debitsuccess owner TSG
16th February 2018 - Transaction Services Group announces Head of People and Culture
8th September 2017 - Fitness Australia introduces Nutrition Advice guidelines for AusREPs
1st August 2017 - Pilates Studio transforms business with nutrition and diet
15th August 2016 - New program to help fitness businesses maximise benefits in providing nutrition advice
4th August 2016 - A5M conference to present world leading experts on nutrition and lifestyle
31st July 2016 - Market embraces new non-synthetic nutritional supplement
4th July 2016 - Transaction Services Group acquires Links Modular Solutions
6th January 2016 - Virgin Active delivers Precision Nutrition
19th February 2015 - 2.3 million Australians are on a diet, but nutrition fads not the answer
29th November 2014 - Etixx Sports Nutrition partners with Western Force
25th February 2013 - Sport and fitness nutrition market to be worth more than $6 billion by 2018