Les Mills launches new omnichannel fitness platform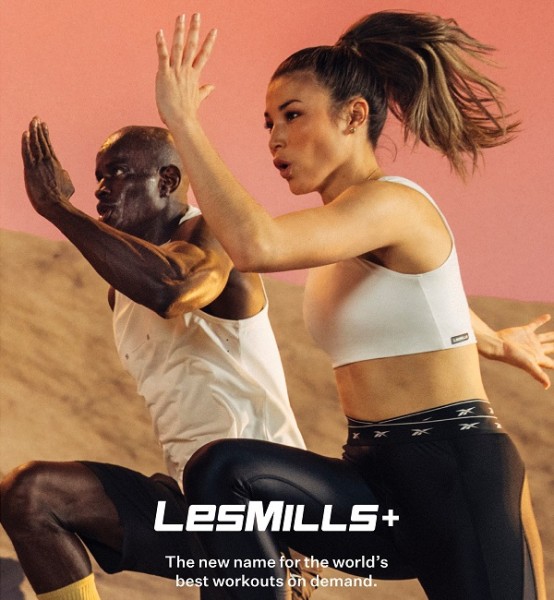 Les Mills has announced its new LES MILLS+ platform, the first global omnichannel fitness offering that bridges the gap between digital and live workouts to provide the ultimate fitness experience.
Featuring digital Les Mills workouts that users can also seek out in 21,000 gyms globally, the LES MILLS+ app has been designed to meet modern demands for both convenient digital workouts and thrilling live experiences.
With members heading back (or set to head back) to fitness clubs and gyms for the added motivation and social connection of the live exercise experiences, the new technology ties in with the COVID-driven boom in digital fitness - proven by new research* that shows the majority of exercisers now favour a 60:40 split between gym and home workouts.
LES MILLS+ replaces the company's previous digital platform LES MILLS On Demand (LMOD), which saw rapid growth during the digital fitness boom, with a 900% increase in downloads in 2020 alone.
Recognising the need for an upgraded app that can meet growing demand and shifting consumer preferences, LES MILLS+ arrives with a range of enhancements. In addition to 1,000+ world-leading workouts including BODYPUMP™, BODYCOMBAT™, and BODYBALANCE™, LES MILLS+ now features:
Class-finding functionality that connects users to live workouts in their local area
Personalised workout dashboards and tracking technology
Tailored user journeys including starter guides, challenges, and workout plans
Wellness content covering nutrition, stretching, recovery, mindfulness, and breathwork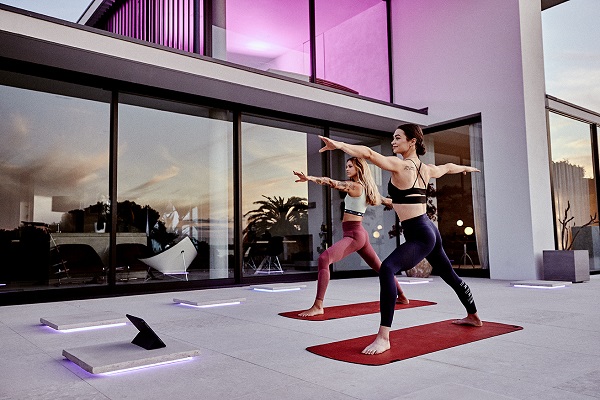 Announcing the new platform, Les Mills Chief Executive, Clive Ormerod explains "we're entering the age of omnichannel fitness, with research showing the majority of consumers worldwide want a 60/40 split between in-studio and digital workouts.
"With consumers keen to blend live and digital experiences in pursuit of better overall wellbeing, we've created LES MILLS+ to put world-class gym workouts in the palm of your hand and help you augment this with incredible live experiences."
"LES MILLS+ transports you into the middle of the greatest group workouts on the planet – from anywhere. Our fitness masterclasses are powered by science to maximize results, crafted to incredible music and presented by some of the world's leading instructors, to motivate you and transform your body, mind, and life."
Historic, Authentic and Scientifically Proven
As the world leader in group workouts, LES MILLS is uniquely placed to give customers an unbeatable omnichannel experience by combining the blockbuster production values its digital content is famed for, with its unparalleled network of 21,000 gym partners and 140,000 certified instructors across 110 countries.
Created with elite teams of physiology experts, fitness trainers, and musicians, each Les Mills workout is scientifically designed to maximize results and inspirationally crafted by the world's leading choreographers to incredible music. The classes are cinematically filmed by award-winning production crews and presented by a huge selection of the world's best instructors.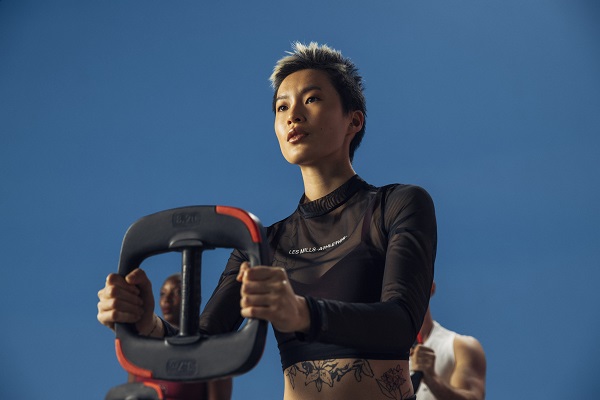 Of the new launch, Ormerod goes on to explain "we deliver group fitness classes to over six million people per week globally. What started as a small family-run local gym in Auckland, New Zealand has evolved into a (still family-run) global business in 110 countries, working with 21,000 of the world's leading gyms and an army of 140,000 Instructors.
"Our mission is to create a fitter planet and we hope the launch of LES MILLS+ can break down barriers, helping more people to start their fitness journey and reap the rewards of an active lifestyle."
Accessible and Affordable
LES MILLS+ is presented by the world's best instructors and is supported by expert training guides. There are 13 different programs to choose from for all fitness levels, from high intensity to low intensity, equipment, or no equipment – there is something for everyone on LES MILLS+. Classes range from 15-minute to full-hour sessions.
LES MILLS+ is available as a mobile app for phones and tablets and can be streamed from any Internet browser and via popular TV platforms including Android TV, Amazon Fire TV™, Chromecast™, Apple TV®, Roku, and Xbox.
Existing LES MILLS On Demand users can access both LMOD and LES MILLS+, app and website platforms, with their existing log-in details.
Click here to access LES MILLS+.
Related Articles
7th October 2021 - Exerp explains inclusion of government mandates in fitness clubs' reopening processes
2nd October 2021 - New Zealand fitness leaders appointed to IHRSA's global health and fitness council
30th September 2021 - Les Mills Asia Pacific partners with Move to deliver digital content strategy
28th September 2021 - Tasmanian club finds Les Mills Virtual supports instructor longevity
21st September 2021 - Apple adds group exercise option to Fitness+ platform
12th September 2021 - How confident can fitness businesses be in AI predictions?
10th September 2021 - FITREC welcomes Les Mills Asia Pacific to its community
9th September 2021 - New Les Mills Global Fitness Report suggests members ready to 'flock' back to facilities
1st September 2021 - Les Mills provides Mastercard cardholders on-demand access to popular workouts
31st August 2021 - Lockdown sees massive rise in-home gyms in New Zealand
27th August 2021 - Les Mills International's Keith Burnet shares experiences from 42 days in a rowboat
17th August 2021 - Les Mills launches new profit centre to help grow revenue and member retention
2nd August 2021 - Les Mills MBX mat named 'best exercise mat'
19th July 2021 - Les Mills Asia Pacific partners with Telstra to launch lockdown activity campaigns
26th May 2021 - Les Mills International shares advice on ways clubs can convert digital fitness fans into members
21st May 2021 - Les Mills International founder Phillip Mills receives APAC Awards of Excellence lifetime achievement award
10th April 2021 - Les Mills Asia Pacific announces Business Partnership Manager appointment
9th April 2021 - Les Mills introduces projected image technology to deliver Masterclass videos
19th February 2021 - Les Mills Asia Pacific and Myzone partner to offer integrated solution to boost exerciser engagement 
12th February 2021 - Les Mills to offer New Zealanders free access to online workouts
6th January 2021 - Les Mills Asia Pacific appoints Nick Aspinall to new partnerships role
20th November 2020 - New Zealand's Accident Compensation Corporation invests in Les Mills International
17th November 2020 - AIF renews and strengthens partnership with Les Mills Asia Pacific
31st March 2020 - With clubs closed fitness providers go online
25th March 2020 - Virtuagym launches free at home solution to support clubs affected by Coronavirus