Hotel operator Centara continues International Expansion Strategy with eight New Openings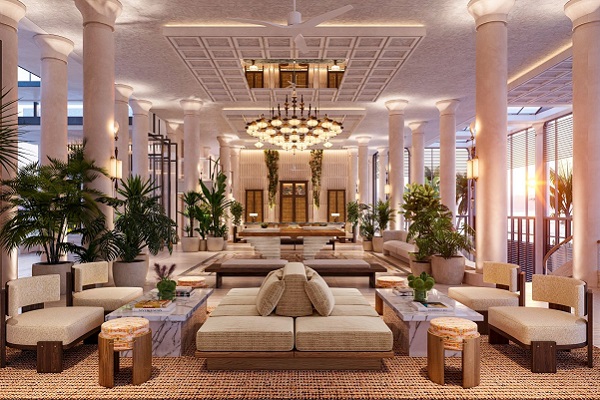 Centara Hotels & Resorts, Thailand's leading hotel operator, is moving forward with confidence in 2021 as it embarks on an international expansion strategy that will include the opening of a series of exciting new properties and innovative brands across Asia Pacific and the Middle East.
In line with the company's long-term target of becoming a top 100 global hotel operator within five years, Centara will add another eight hotels and resorts to its portfolio across seven countries this year, including the world's first Centara Reserve, the luxurious new collection of refined hotels and resorts, and two more spectacular Centara Mirage themed resorts.
Explaining the expansion, Centara Hotels & Resorts Chief Executive, Thirayuth Chirathivat stated "Centara remains confident in the underlying strength of the tourism and hospitality industries. 2021 will be an exciting year for our company as we introduce eight new hotels in seven countries, including our first-ever Centara Reserve resort.
"We look forward to bringing our timeless blend of authentic Thai-inspired hospitality and international standards to even more dynamic destinations in the coming years, including key cities and emerging locations."
Centara is introducing a new level of luxury in 2021 with the launch of Centara Reserve, a cosmopolitan concept in landmark settings. Fusing contemporary style with classical elegance, this curated collection of hotels and resorts will evoke and inspire stories old and new, enabling global travellers to make memories and savour new sensations, influenced by their stunning surroundings and the spirit of their destination.
This highly-anticipated brand will debut in April 2021 with the opening of Centara Reserve Samui. Formerly known as Centara Grand Beach Resort Samui, this beachfront retreat has undergone a complete transformation overseen by AvroKO, which has also worked on prestigious projects such as 1 Hotel Central Park in New York and The Waldorf Astoria Bangkok. Upon reopening, this experiential resort will envelop guests in an elegant ambience of creative design and intuitive service, with 184 luxury rooms, pool suites and beachfront pool villas, each attended by a 'Reserve Host', along with a gin bar, an exceptional restaurant, a beach club and the world's first Reserve Spa Cenvaree.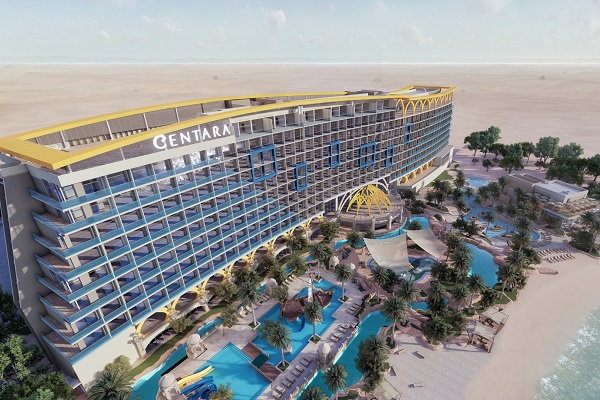 2021 will also see the expansion of the themed family resort concept of Centara Mirage.
With child-friendly facilities, including waterparks and fun activities, along with diverse dining and spas, these resorts have become hugely popular in Thailand following the success of Centara Grand Mirage Beach Resort Pattaya, and it will soon make its debut in Vietnam and Dubai.
Welcoming its first guests in April will be Centara Mirage Beach Resort Mui Ne, a breath-taking resort on Vietnam's south east coast. A Spanish design theme runs throughout whilst the experience is inspired by nautical adventures in this 984-key hotel and waterpark, with Mediterranean-styled rooms, suites and villas, outstanding leisure facilities, extensive meeting spaces, restaurants, a SPA Cenvaree and a 100-metre-high observation deck. With plenty of pools, a lazy river, splash pad, slides and a cliff jumping pool, children will enjoy endless days of fun.
Then in the third quarter, Centara Mirage Beach Resort Dubai will become a dramatic new beachfront leisure destination in the United Arab Emirates. Located in the Deira Islands, this family-friendly resort will house 607 rooms, penthouses and suites, a choice of F&B outlets including a rooftop restaurant, a large swimming pool with waterslides, two childrens' clubs, an outdoor playground and a wealth of water sports. It will also mark the global debut of Spa Candy, Centara's sweet wellness concept which is inspired by Charlie and the Chocolate Factory, the popular children's book by Roald Dahl.
Centara's year of growth will spread far and wide in 2021, with new hotels and resorts stretching from the South China Sea to the shores of the Mediterranean. A 449-key upscale resort in the coastal province of Antalya will become the group's inaugural property in Turkey. This will feature an all-inclusive concept with an extensive array of dining options and facilities overlooking the sea. In Qatar, The B Premiere Hotel, Centara Boutique Collection is a newly-built city hotel featuring stylish rooms and a rooftop restaurant. Located just 20 minutes' drive from Hamad International Airport, it will become Centara's second address in Doha.
In Myanmar, Centra by Centara Hotel Thiri Hpa-An will open in the fourth quarter, featuring 77 rooms, two F&B outlets, an outdoor pool, fitness centre and meeting facilities. Finally in Laos, the all-suite Centra by Centara Riverside Resort Vang Vieng is a family-focused resort with large rooms, a rooftop restaurant, pool and meeting space, while Thavisouk Riverside Resort & Spa Vang Vieng, Centara Boutique Collection features a spa and restaurant. These two hotels will be connected by a private bridge over the river in Vang Vieng, the popular ecotourism town.
Images: Centara Reserve Samui (top) and Centara Mirage Beach Resort Dubai (below).
Related Articles
4th February 2021 - Sri Lanka reopens to international tourists with 14-day bio-bubble arrangement
25th January 2021 - Marriott International continues Asia Pacific growth with 100 properties set to open in 2021
20th January 2021 - WTTC predicts over 100 million global tourism jobs could be recovered during 2021
18th January 2021 - Centara continues expansion with agreements to manage three new resorts in Laos and Thailand
14th January 2021 - Overcoming challenges Radisson Hotel Group opened 84 properties in 2020
13th January 2021 - Sri Lankan Centara resort to join in initiative to restart international tourism in Asia
24th December 2020 - UNWTO points to tourism 'looking forward with determination'
3rd December 2020 - New initiative sees Banyan Thailand expand its 'Stay & Play' golf promotion
30th November 2020 - Raffles Hotel Singapore introduces Adyen payment solution
10th November 2020 - Anantara Resorts and Spas secure Awards for Excellence
8th November 2020 - Recovery of major Asia-Pacific tourist destinations to pre-COVID-19 levels may take time
31st October 2020 - GlobalData highlights domestic tourism may not be sufficient for Thailand tourism recovery
30th October 2020 - Anantara Hotels, Resorts and Spas secure multiple accolades at 2020 World Spa Awards
15th October 2020 - Santiburi Koh Samui commits to CSR projects and signs UNESCO Sustainable Tourism Pledge
9th October 2020 - Standardised hygiene protocol launched for Hong Kong tourism industry
28th September 2020 - WTTC launches new report on tourism's future in the wake of COVID-19
28th April 2020 - PATA anticipates 32% fall in Asia Pacific visitor numbers through 2020 but predicts resurgence in 2021
8th April 2020 - Centara Hotels and Resorts support medical staff during COVID-19
20th January 2014 - Spa Cenvaree at Centara Grand Phuket named Best Wellness Spa in Spa Traveller Awards