dwp strengthens its international presence with Beyond-arch partnership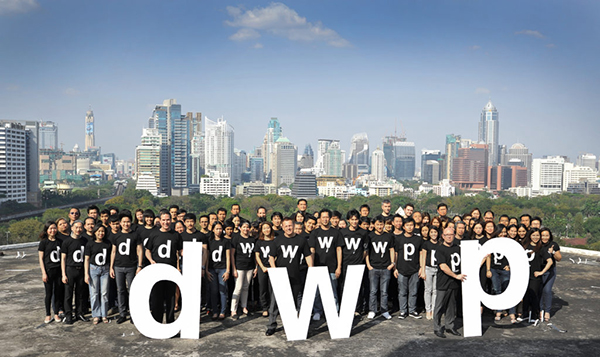 The international presence of architects - dwp - continues to grow through innovative and exciting signature collaborations such as the recently established dwp | beyond architecture, through the collaboration of dwp and Beyond-arch in China.
Similar to dwp, the core values of Beyond-arch design are to create simple yet excellent designs for each customer, including aesthetic values that far exceed the customer's imagination providing clients with unexpected and unique design services. Both groups bring with them a constant pursuit of creativity and innovation.
As dwp | beyond architecture, dwp look forward to offering their international expertise and dwp design standards, particularly to the Chinese market with our new office in Shanghai.
Founder of Beyond Arch Design, Song Mingzhong, studied architecture at the University of Westminster and has worked at both dwp and Foster and Associates over the past 15 years. Song has designed numerous remarkable projects around China for a variety of international brands with a focus on signature lifestyle projects including hotels and retail projects.
dwp global design director, Scott Whittaker notes "we are so excited to have Song and his team join dwp as a signature partner. In pandemic times the signature collaboration allows us to provide seamless cross border design services with international designers from our global studios collaborating with our local team in China. Global brands and operators have the benefit of international design excellence along with a team on the ground who have the knowledge and are able to communicate effectively in China."
For 25 years dwp has been a global architecture and design company that has completed award-winning work. Dwp - currently located in Australia, Asia and the Middle East - steps into the future with cutting edge collaborative, sustainable and creative design technology.
For more information on dwp go to dwp.com
Related Articles
3rd May 2021 - Architect dwp appoints Dion Gosling as Sports and Recreation Design Director
21st July 2017 - DWP Australia to design new Goulburn Aquatic Centre
7th April 2017 - Leading international practice dwp looks to transform architecture and design in Australia
1st May 2013 - Suters Architects and dwp launch integrated design solution
20th July 2021 - Ken Rosewall Arena and Mon Repos Turtle Centre among buildings shortlisted at 2021 World Architecture Festival Awards
8th July 2021 - Goulburn's Rocky Hill War Memorial Museum secures coveted architectural award
28th June 2021 - Cairns Performing Arts Centre wins State award for Public Architecture
7th June 2021 - Cairns Performing Arts Centre secures prestigious architectural award
18th March 2021 - Lead architect sought for Tamworth's $128 million arts and cultural precinct
2nd March 2021 - Architects Populous open new Asia Pacific headquarters in Brisbane
15th February 2021 - ARTAS Architects awarded tender for Tasmania's $20 million indoor sport facility
5th February 2021 - Competition for design of Melbourne's NGV Contemporary looks to Australian architects
30th January 2021 - IOC, IPC and IAKS launch 2021 international architectural awards
15th January 2021 - Fremantle-based architects appointed to complete Cockburn's Aboriginal and Cultural Centre
4th November 2020 - Architect appointed to design new performing arts centre and sports hall at Pinjarra school
3rd March 2020 - Saudi Arabian sustainable development appoints Foster + Partners as Architectural Advisors
30th September 2019 - Architects aim for highest standards in sustainability in rebuilding of Northcote Aquatic and Recreation Centre
19th September 2019 - Cox Architecture and Hassell sued by builder over work at Perth's Optus Stadium
10th July 2019 - Populous-designed Manuka Oval Media and Function Centre recognised at ACT Architecture Awards
21st May 2019 - CBG Architects complete Hepburn Springs Escape Villas
12th October 2018 - Cox Architecture announced as winning designer for new Sydney Football Stadium
2nd September 2018 - Architects appointed to reimagine Arts Centre Melbourne