Crayola Experience looks to develop its immersive attraction internationally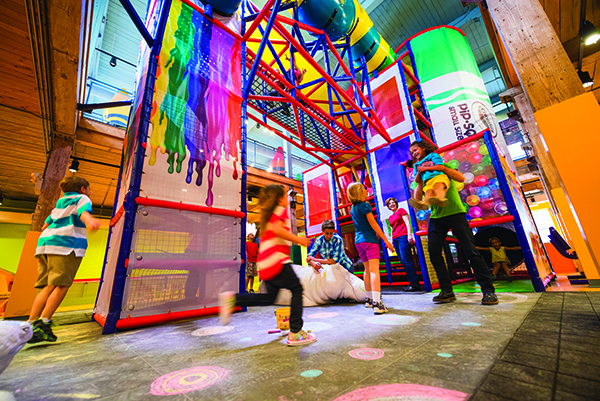 Children's creativity brand - Crayola LLC - has announced it is actively seeking partners globally to license and develop new iterations of its location-based entertainment (LBE) venue—Crayola Experience, a larger-than-life, immersive, and interactive family attraction.
Victoria Lozano, Executive Vice President Digital Strategy, GM Attractions and Retail for Crayola notes "our growth strategy for 2022 and beyond includes extending our location-based entertainment footprint domestically and internationally. We are now looking to develop licensing partnerships that bring new capital and expertise to accelerate our LBE expansion, particularly internationally where local market access and expertise are important.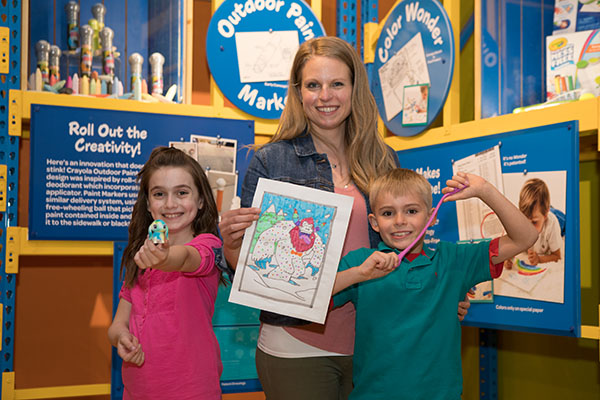 The concept of a place where the magic of Crayola came to life began 25 years ago as The Crayola Factory in Easton, Pa. Recognising the desire by consumers for family-driven experiences that were fun, educational, and repeatable, Crayola saw an opportunity in LBE and in 2013 reimagined the downtown attraction as Crayola Experience. The company also owns and operates Crayola Experiences in Orlando, Fla.; at the Mall of America in Bloomington, Minn.; in Plano, Texas; and in Chandler, Ariz. Crayola Experience engages more than 1.5 million children and adults annually in activities inspired by and incorporating proprietary Crayola products and technologies.
Crayola is also continuing to develop creative concepts that will help scale its events and exhibitions LBE business. Early this year Crayola debuted IDEAworks at Philadelphia's Franklin Institute, a traveling exhibition encouraging families to explore innovation, invention and design thinking. The company also collaborated with OceanX, a global ocean exploration nonprofit, on a national takeover tour of the Crayola Experience venues that began this summer and runs through summer 2022.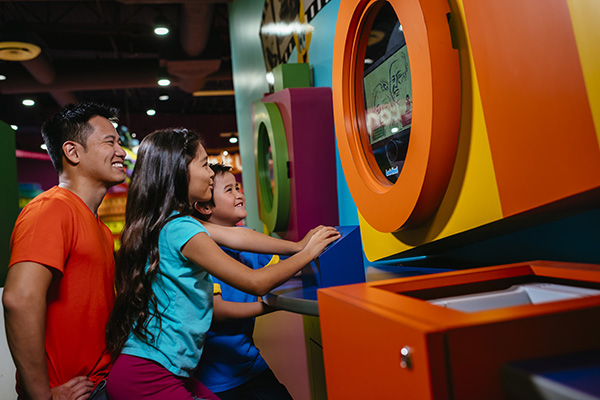 Warren Schorr, Vice President of Business Development and Global Licensing for Crayola adds "our strong brand equity allows Crayola and our partners to create exciting and unique new experiences, not just different iterations of Crayola Experience. We're excited about the unique executions Crayola can develop for each of the LBE industry sectors, and we're ready to discuss creative ideas with potential partners."
Licensing inquiries should be sent to CrayolaLicensing@Crayola.com
Image courtesy of Crayola
Related Articles
25th October 2021 - Funlab opens entertainment precinct on Sunshine Coast
15th January 2021 - Owners agree sale of 'leisure-tainment' business Funlab to private equity firm TPG Capital
8th September 2020 - Funlab launches new virtual offerings   
10th July 2020 - Funlab launches virtual 'apart-y' experiences across its brands
24th June 2020 - Funlab reopens Strike Bowling and Holey Moley attractions
15th November 2019 - Funlab launches new holes at Little Bourke Street Holey Moley attraction in Melbourne
8th September 2021 - Katapult collaboration creates new LEGO experience
28th August 2021 - Merlin breaks ground on US$1 billion Legoland Shenzhen Resort
16th April 2021 - Vision Australia partners with LEGOLAND Discovery Centre
31st March 2021 - Dubai's Legoland Water Park to reopen from tomorrow
13th November 2020 - Melbourne's LEGOLAND implements COVIDSafe measures to ensure visitor health
18th November 2019 - Merlin Entertainments announces Legoland Shanghai development
16th November 2019 - Legoland Malaysia goes cashless